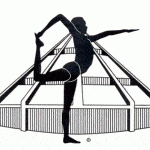 The process of mentorship is a journey leading towards certification and maturation of the teacher. Certification within the Iyengar Yoga system (Introductory level 2) and maturation at the level of understanding the practise and teaching of Yoga.

Nowadays, eager to become a Yoga teacher, many will rely on a quick path. You can find teacher training courses (TTC) varying from 10 hours during a weekend, to 200 or 500 hours TTCs, with no or little previous Yoga experience required. At times you may even be lured into a multi-style TTC making you believe that you may understand various traditions at once, however most of these trainings have no roots in any Yogic tradition.
Understanding the Yogic system is quite the opposite of a quick flush. The Yoga Journey is an organic and evolving process, which aim is to create a better understanding of yourself leading to positive changes in your life, which will only happen over time. The mentorship program relies on a close relationship with the teacher whose intent is to dissipate any confusion in the practise and teaching of Yoga. Understanding Yoga is first and foremost based upon the dedication of the practitioner.
After three years of regular practise as a student of Iyengar Yoga, one becomes eligible to join the mentorship program, which aim is to understand the internal Yogic process and its teaching. The mentorship program is based on home studies in anatomy, philosophy, asana-practise, in-depth studies of asanas, weekly classes and workshops. In addition to that comes an apprenticeship in teaching and conversations with the teacher for more clarity. It is a truly enriching journey leading towards health and happiness.
About the Iyengar Yoga system:  Mr Iyengar (1918 – 2014), has first been taught Yoga from his guru T. Krisnamacharya, before embarking on a self-taught journey which lasted over a span of 80 years. Mr Iyengar has been a strong and fierce practitioner and teacher alike, learning mostly from his own mistakes in practice and teaching. The Iyengar Yoga method, as it is being taught today, has been researched, elaborated, tested and adapted over a period of 50 years, it is worldly renowned for its excellent therapeutic results. Nowadays the Iyengar Yoga method is still being practised, researched, tested and adapted at R.I.M.Y.I. (Ramamani Iyengar Memorial Yoga Institute) in Pune (India), by his son Prashant, his daughter Geeta, and his granddaughter Abhijata Iyengar.
As far as sequencing, asana-practice and application of various pranayamas are concerned and how it is related to the individual at the psychological and philosophical level, to this day B.K.S. Iyengar remains the person who has done the most extensive research, his understanding remains unmatched. Unlike many other Yoga-styles Iyengar Yoga has its roots deep in the classical Yoga tradition, its training encompasses all the limbs of the Yogic system and gives a solid foundation for practice and teaching.
In 2017 R.I.M.Y.I (the mother institute in Pune) has received the award for the best Yoga school in India from the hand of the Prime Minister Sri Narendra Modi.
Link: https://yourstory.com/2017/06/pune-yoga-institute-award/